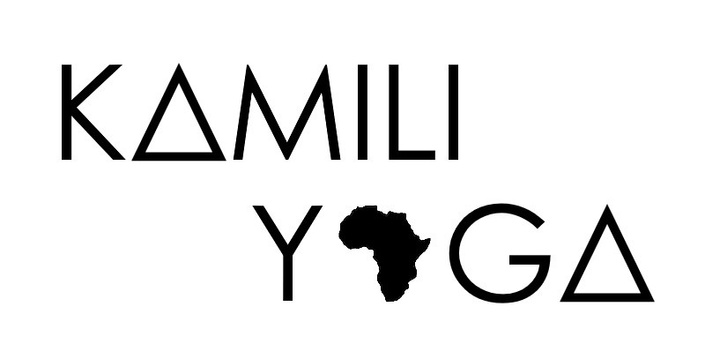 The Kamili Collective: Student Membership
Lessons on the Kamili Yoga™ System, Pan-African Education, Holistic Wellness, and More!
JOIN NOW!
This online membership platform is for aspiring students to engage in the self-paced study of Kamili Yoga™ and expand their Pan-African knowledge. Recorded lessons include in-depth teachings of the system tenets, guidance on general Yoga wellness, exploration of Pan-African cultures and history, and more. Interactive live stream group classes and discussion-based wellness workshops are also a key part of the learning collective. These offerings empower practitioners to master making Kamili Yoga™ a sacred part of their everyday life!
Frequently Asked Questions
I'm new to Yoga and not very flexible. Can I still join?
Not only can you join, you are
encouraged
to join! Many people have the misconception that they must be flexible to do Yoga poses. But it is the opposite; doing Yoga poses is what helps you become flexible! The Central Sequence of Kamili Yoga™, a collection of poses ranging from reclined to standing, is meant to be accessible for nearly any body type and skill level.
But more important than Yoga poses is Yoga philosophy. Physical motion is just a small piece of Kamili Yoga™, and there is much more to learn on this journey of wellness and union. As a Kamili Yoga™ student, you will learn how to nurture not just the body, but also the heart, mind, and spirit. You will learn how to approach Yoga as a fully holistic lifestyle of complete union that brings peace, power, and freedom!
If I am not Black, can I still join?
Yes. Kamili Yoga™ does not exclude anyone based on ethnic background. However, do recognize that this system specifically centers and serves Black descendants of the African continent and diaspora, and the material speaks directly to that audience. If you respect this and understand the need for more culturally diverse systems of Yoga, more Yoga systems that de-center Whiteness, and more Yoga systems that recognize the beautiful depths of Black and African being, then you are welcome to join!
Is Kamili Yoga™ LGBTQIA-inclusive and affirming?
Yes! Throughout history, Black queer folx have been a cornerstone in social movements, and despite homophobia from their own people, continue to support and uplift their communities. Kamili Yoga™ honors the contributions of LGBTQIA+ Blacks and Africans to the struggles of liberation, from Civil Rights organizer Bayard Rustin to Marsha P. Johnson of the Stonewall riots to co-founders of #BlackLivesMatter, Alicia Garza and Patrisse Cullors.
And just to be clear, Kamili Yoga™ is founded by a Black queer non-binary being!
Do you offer Yoga teacher training certifications for Kamili Yoga™?
The Kamili Yoga Leader certification program is in development and will be offered in 2021. This training will be open only to active members of the Kamili Collective who have demonstrated their commitment to learning and practicing the system through completing lessons and engaging in live classes.
I am ready to become a Kamili yogi! How much is membership?
The Kamili Collective is the exclusive online resource to learn the tenets and practices of the Kamili Yoga™ system. The investment to join this platform is your choice of
$111 a month or $1111 a year
. The cost actually comes to an affordable amount of
less than $4 a day
while still honoring the premium value of this offering.
Your membership to this learning collective grants you:
- unlimited access to a constantly growing catalog of lessons
- interactive live stream group classes and monthly discussions
- the ability to request lessons on subjects you want to learn
- a 15% discount on all items in the Soul Liberation Etsy shop
- special low rates for virtual one-on-one sessions
- an opportunity to earn commission as a Kamili Ambassador
If I change my mind about membership, what is the refund and cancellation policy?
Please note that there are no refunds on any membership subscriptions or payments. But you can cancel your membership at any time. Simply make adjustments in your account profile settings under "Manage Subscriptions." When you cancel your membership, you will still have access to the lessons and courses until the last day of your current cycle.
I have additional questions. How can I contact you?
For more information,
click here to send a message
(your email program/app should open up automatically). I will respond to you at my earliest opportunity!
Course Curriculum
Introduction
Available in days
days after you enroll
Membership Perks
Available in days
days after you enroll